Finding a responsible breeder is just as important as choosing a puppy. There's no shortage of breeders nationwide offering puppies for future dog owners who decide the French bulldog is the best fit for their lifestyle. People who have never purchased a purebred dog before may not realize how important the breeder is for your dog's future health and happiness. When looking for the best French bulldog breeder in California, it's not about who has the most expensive or cutest puppies. Getting a puppy is exciting, but taking time to research prospective breeders means you're safeguarding your dog's health and wellbeing for the rest of their lives. Here are a few things to look for when trying to find the best French bulldog breeders in California.
Find a breeder that's AKC registered.
Any breeder of purebred dogs–even if they're a hobbyist–should be American Kennel Club registered. Membership for new puppy owners comes with many benefits, including a free vet visit, 30 days of pet insurance, and training support.
AKC registration is also a requirement to show your dog or take part in obedience and agility competitions. The best French bulldog breeders in California provide the AKC application packet when you pick up your new puppy.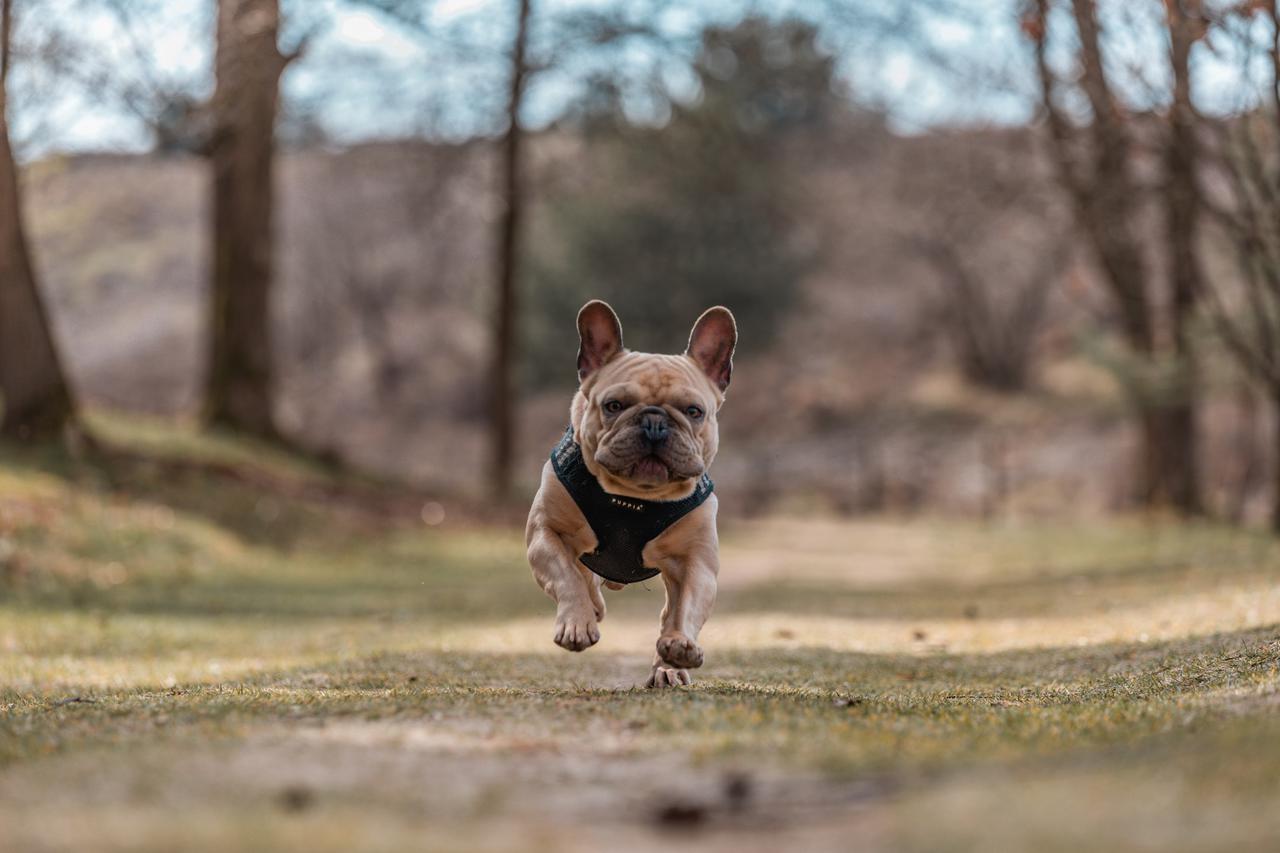 The breeder is available to talk about their dogs and puppies.
If you're interested in a breeder, schedule a call to talk with them about their dogs, puppies, and breeding philosophy. Responsible breeders will want to get to know potential puppy adopters. They will also take the time to share more information about the particular litter and heritage of the dogs.
Responsible breeders own or know both the dam and sire for every litter.
The best French bulldog breeders in California will have the mom and dad on site for almost every litter. On occasion, they may use stud services from another dog in the community. Still, they will share the dog's name and contact information for the stud's owners.
The puppies come with health certifications.
Genetic health problems can cost new dog owners thousands of dollars in medication and surgery and sometimes shorten the dog's lifespan. Responsible French bulldog breeders will have genetically tested every dog in their breeding program to ensure their––and their puppy's––health.
The breeding dogs are family pets.
One of the biggest warning signs for a disreputable breeder is if their dogs live in a kennel or yard. Socialized, happy puppies come from dogs who are well-loved family members.
The breeder requires an application, contract, and fee for the puppy.
The best French bulldog breeders in California care about every puppy that comes from their program. They want to find loving owners who will commit to giving the dog the best care for its entire lifetime. Expect to fill out an extensive application, sign a contract, and pay a fee to show you have the financial capacity to care for the dog.
Get your new best friend from the best French bulldog breeder in California, Royal Empire French Bulldogs.
We have over fifteen years of experience and an unwavering dedication to breeding happy, healthy puppies. Our dogs live in our home as family members, receiving unlimited attention, socialization, and love. Every dog we breed passes a health screening panel to ensure they can't produce a litter with genetic conditions. We also have European champions in our program to diversify the breed's stateside genetics, ensuring we're creating healthy generations of dogs for the future.
All of our puppies spend the first eight weeks of their lives surrounded by love, attention, and regular vet care. Browse our list of puppies and bring home a new best friend from the best French bulldog breeder in California.